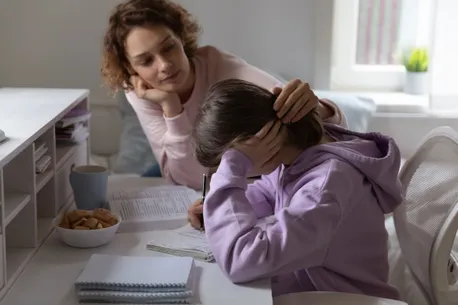 Signs of Depression
While you never want to see your child sad, this emotion is one that everyone will experience; however, if your child has been displaying signs of depression for more than two weeks, it's time to speak with their pediatrician. These signs include,
Changes in sleep (sleeping too much or not sleeping enough)
Appetite changes (overeating or loss of appetite)
Lack of enjoyment in things that once brought them pleasure
Feeling hopeless, sad or worthless
Increased irritability and mood swings
Trouble concentrating
Self-harm or harm to others
Bringing Your Child in For an Evaluation
If your child is displaying any of the telltale symptoms of depression it's important to talk with our healthcare provider to determine the next steps. While we can easily examine your child and look for these same symptoms we can also provide you with the proper resources and mental health referrals to ensure that your child gets the evaluation and comprehensive treatment they need to manage their depression for the long term. We can also work with families to determine ways to improve their child's lifestyle (e.g. dietary changes; supplements; regular exercise) in order to better manage symptoms and improve mental outlook.
If your child is showing symptoms of depression it's important to talk with your pediatrician at A to Z Pediatric and Youth Healthcare as soon as possible. Call our Brookfield IL office at (708) 905-5993 or our Addison, IL office at (630) 757-4010 today!